x
x
Author

: Alec Birri
Narrator

: Jonathan Keeble
Length

: 6 hours 32 minutes
Publisher

: Essential Music Limited⎮2018
Genre

: Medical Thriller
Series

: The Condition Trilogy, Book 1
Release date

: Jan. 17, 2018
x

x
x

The first in a dystopian trilogy based on the author's command of a top secret government unit.
What if all brain disorders were treatable? Few would lament the passing of dementia or autism, but what if the twisted mind of a sex offender or murderer could be cured too? Or how about a terrorist or maybe a political extremist? What if we could all be "corrected"?
It's 1966, and RAF pilot Dan Stewart awakes from a coma following an aircraft accident into a world where nothing seems to make sense anymore. Not being able to recall the crash might be expected, but what about the rest of his life? And what's stopping him from taking his medication? Is it brain damage that's causing paranoia about the red pill, or is Dan right to think something sinister is going on?
His horrific injuries don't make any sense either – a post-crash fire caused him to suffer almost 100% burns. How is it even possible to survive that? Are the hallucinations and strange dreams trying to tell him something? They are, and he'll soon find out what, but not before his doctor's sure the shock won't kill him.

x


x
x
x
x

Alec Birri served thirty years with the UK Armed Forces. He commanded an operational unit that experimented in new military capabilities classified at the highest level (Top Secret Strap 3) and it is this that forms the basis of his novels. Although semi-autobiographical, for national security and personal liberty reasons, the events and individuals portrayed have to be fiction but are still nonetheless in keeping with his experiences.
x
x

If you regularly enjoy listening to audiobooks then this Shakespearean actor will need no introduction. Winner of a 2016 SOVAS award, Jonathan's voice is rightly recognized as being one of the best, and his narration of The Condition Trilogy is no exception.
x
x
x

I received this audiobook as part of my participation in a blog tour with Audiobookworm Promotions. The tour is being sponsored by Alec Birri. The gifting of this audiobook did not affect my opinion of it.
Dan woke up in a hospital and although he remembered being in an airplane crash, things didn't make sense. I was as confused as Dan was because I learned things as he learned them. He could not figure out if the doctor was actually helping him or if he had an ulterior motive because it seemed that everyone was in the same state of recovery as him.
Condition Book One is good. It really kept my attention at the beginning but it got pretty slow in the middle. It seemed to take a little too long for Dan to figure things out, but it got a lot better at the end. Talk about twists! I'm looking forward to finding out what happens in Book Two.
Q&A with Author Alec Birri
Tell us about the process of turning your book into an audiobook.

Painful! Just who do these producers/narrators think they are? How dare they suggest changes to my writing to make it 'sound' better. The very cheek of it! Don't they realise the agonies we authors have to go through when giving birth to our creations? Now I know why directors/actors get more kudos than screenwriters – the best elevate everything they touch.

How did you select your narrator?

Don't laugh, but as artificial intelligence features in my novels, I originally planned on using a virtual assistant like Amazon's Alexa. It (she?) could do the job, but the staccato style soon irritated. I then moved on to a human 'enhanced' by AI – just as annoying. Essential Music got wind of what I was trying to do and brought me to my senses. AI is getting better, though – are robots on the verge of taking over more than just factory jobs? Listen to The Final Correction to find out!

How closely did you work with your narrator before and during the recording process? Did you give them any pronunciation tips or special insight into the characters?

I gave Jonathan a summary of the main characters and their traits i.e. male/female, age, personality type, general character arc, etc. but left it up to him as to how that should be interpreted. The trilogy starts in London, but moves on to the US, Argentina, Italy, Germany and even the Middle East – a lot of accents, so I asked him not to bother. To my amazement, he not only slipped into each like a native, but in a chapter featuring four Argentinians, used four separate Spanish accents!

Were there any real life inspirations behind your writing?

Yes – me! I'm the first to acknowledge thirty years in the military has affected me psychologically, and to the point where I feel compelled to commit my experiences to paper (albeit through science fiction). I write for cathartic reasons.

Were there any real life inspirations behind your writing?

Yes – me! I'm the first to acknowledge thirty years in the military has affected me psychologically, and to the point where I feel compelled to commit my experiences to paper (albeit through science fiction). I write for cathartic reasons.

Is there a particular part of this story that you feel is more resonating in the audiobook performance than in the book format?

Not in any one particular part – Jonathan's narration lifts the work overall in my opinion, and to a whole new level. I've not had much respect for actors in the past (too many prima-donnas in my limited experience!) but I now realise what critics mean when they say an actor 'owns' a part, and Jonathan does that with each and every one of the trilogy's characters. Simply superb.

In your opinion, what are the pros and cons of writing a stand-alone novel vs. writing a series?

I think a series works better than a stand-alone when it comes to the business side of things, as the first can be given away, but that's not how Condition started out – when it became too big for one novel I split it into two and then, as the words mounted, three books. I'm 25k into my current work, and have no idea if the word count will end up being 40k or even 400k. I write the story and stop when it's told.

Do you have any tips for authors going through the process of turning their books into audiobooks?

Unless you've been praised for your 'easy listening' vocals, forget DIY – anything other than a smooth experience for the listener will spell disaster, no matter how good the writing. Be prepared to get your wallet/purse out – the dulcet tones of a professional actor are well worth the cost.

What bits of advice would you give to aspiring authors?

Seek out danger. Nothing like a near-death experience for freeing the imagination! Seriously though, get out of your comfort zone. There's a good reason why the likes of Frederick Forsyth have visited war zones or risked crossing deserts just as hostile. No money to do that? Then hang out with your local ambulance crews, paramedics, police and get the experience second-hand. Anything that brings you into contact with the uncomfortable.

What's next for you?

Alt Truths will be out later in the year. Another dystopian novel, but where 'fake news' has become so prevalent, democracy is on the brink of collapse (tell us something we don't know, I hear you say). To combat this, every news agency and social media company is legally obliged to accept an independent 'moderator' – a United Nations policeman whose sole purpose is to counter the organisation's output with opposing viewpoints. Not to get to the truth, but to ensure everyone has access to a different 'opinion'. Needless to say, that doesn't go down well, and when one of UNPOL's officers discovers he's being used to cover up a genocide..
x
x

The Condition Trilogy Giveaway: $100 Amazon Gift Card
x
x

Book One
Mar. 6th:
Dab of Darkness Audiobook Reviews
Mar. 7th:
Mar. 8th:
Mar. 9th:
Mar. 10th:
Mar. 11th:
Mar. 12th:
Carolyn M. Walker, Fiction Author
Book Two
Mar. 13th:
Dab of Darkness Audiobook Reviews
Mar. 14th:
Mar. 15th:
Mar. 16th:
Mar. 17th:
Mar. 18th:
Mar. 19th:
Carolyn M. Walker, Fiction Author
Book Three
Mar. 20th:
Dab of Darkness Audiobook Reviews
Mar. 21st:
Mar. 22nd:
Mar. 23rd:
Mar. 24th:
Carolyn M. Walker, Fiction Author
Mar. 25th:
Mar. 26th:
x
x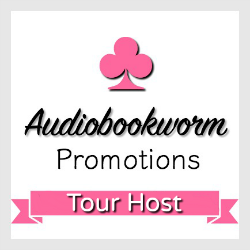 ➜Sign up as a host here
x
x