x
x
Author: Rachel Amphlett
Narrator: Alison Campbell
Series: Detective Kay Hunter, Book 5
Publisher: Saxon Publishing
Genre: Mystery, Police Procedural
Released: March 5, 2018
x

x
x

Loyalty has a price.

Kay Hunter has survived a vicious attack at the hands of one of the country's most evil serial killers.

Returning to work after an enforced absence to recover, she discovers she wasn't the only victim of that investigation.

DI Devon Sharp remains suspended from duties, and the team is in turmoil.

Determined to prove herself once more and clear his name, Kay undertakes to solve a cold case that links Sharp to his accuser.

But, as she gets closer to the truth, she realises her enquiries could do more harm than good.

Torn between protecting her mentor and finding out the truth, the consequences of Kay's enquiries will reach far beyond her new role…

x

x
x

Before turning to writing, Rachel Amphlett played guitar in bands, worked as a TV and film extra, dabbled in radio as a presenter and freelance producer for the BBC, and worked in publishing as a sub-editor and editorial assistant.

She now wields a pen instead of a plectrum and writes crime fiction and spy novels, including the Dan Taylor espionage novels and the Detective Kay Hunter series.

Originally from the UK and currently based in Brisbane, Australia, Rachel cites her writing influences as Michael Connelly, Lee Child, and Robert Ludlum. She's also a huge fan of Peter James, Val McDermid, Robert Crais, Stuart MacBride, and many more.

She's a member of International Thriller Writers and the Crime Writers Association, with the Italian foreign rights for her debut novel, White Gold sold to Fanucci Editore's TIMECrime imprint, and the first four books in the Dan Taylor espionage series contracted to Germany's Luzifer Verlag.
x
x
x

I received this audiobook as part of my participation in a blog tour with Audiobookworm Promotions. The tour is being sponsored by Rachel Amphlett. The gifting of this audiobook did not affect my opinion of it.  This is the fifth Kay Hunter book that I've listened to and I'm enjoying the series. I may have to start another series by this author soon.
Kay Hunter and her team are working on a cold case in addition to their other duties. Their boss, DCI Sharp, has been suspended while an investigation is being performed on this old case but Kay and her team want to work on it themselves. She has the go-ahead from her superiors and the whole team is on board with volunteering their time in the off hours if they must. They're always able to get to the bottom of a case and this one is no different even though it's 10 years old. But will they get the results they're looking for? As usual, the results of the investigation were a complete surprise to me. 
Because Kay and her team are working so much, she doesn't see her husband a lot in the book. I'm hoping that if there are future books in the series that Adam will be a more prominent character. I enjoy reading about their relationship.
Rachel Amphlett has a great writing style and the narrator does a good job with pace and enunciation. A Call to Arms does stand on its own but I enjoyed it even more since I've gotten to know the characters. It's a good detective mystery with a twist.
x
x

x
x

May 27th:
Dab of Darkness Audiobook Reviews
May 28th:
May 29th:
May 30th:
May 31st:
Jun. 1st:
Jun. 2nd:
x
x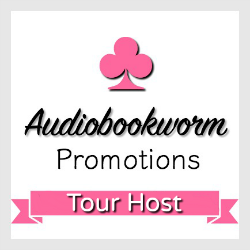 ➜Sign up as a host here