x
x
Author: Jennifer Alsever
Narrator: Moira Todd
Series: Trinity Forest Series, Book 1
Publisher: Sawatch Publishing
Released: Sep. 7, 2017
Genre: Young Adult, Paranormal

x
x

Author Jennifer Alsever delivers an addictive story ideal for fans of The Uglies, We Were Liars, and Before I Fall about a teen grieving over her parent's tragic death who becomes entangled with a mysterious forest teeming with urban legends of strange disappearances and witchcraft.

Ember Trouve used to be alive, driven to become a musician and on a path to college. That was before her parents died. One day, after venturing into the fabled Trinity Forest, she goes missing. Now, Ember must confront the truth behind her parents' death – or lose herself to the forest forever.

In this fresh and compelling novel, Jennifer Alsever creates a paranormal world of loss, mystery, love, and survival as Ember searches for escape – and a path back to herself. Ember Burning is the first installment of the three-book Trinity Forest series.


x
x
x
x

A teenager still lives inside author Jennifer Alsever. She spent two decades as a professional journalist, contributing to such publications as Fortune Magazine, the New York Times, Inc Magazine and the Wall Street Journal, before letting her imagination run wild in 2016. The result is Ember's story told in the three-book Trinity Forest Series, her first published fiction work.
When not absorbed in writing, Alsever enjoys a good hike, doing some yoga, hanging with her boys, some moguls on skis, a rigorous mountain bike ride or indulging in the simple pleasures of life. Her favorites: untouched snow, frozen chocolate chips, savasina on a yoga mat and yes, bowls of pan fried brussels sprouts. Jennifer is working on her upcoming novel, Psychic Monkeys, to be released in 2019.
x
x
x

Moira Todd is a Washington, DC-based actor. She originally hales from Mt. Hood, Oregon where the trees are always green, the mountain is always pointy, and the weather is usually rainy. It was there that she learned the secret arts of alpine skiing and whistling at the same time as you hum. While neither has proved useful in her theatre career, she remains hopeful. These days she spends most of her free time swimming, baking bread, and watching whale documentaries.
x
x
x

I received these audiobooks as part of my participation in a blog tour with Audiobookworm Promotions. The tour is being sponsored by Jennifer Alsever. The gifting of these audiobooks did not affect my opinion of them.
Ember is a teenager whose parents died in a car accident. She was also in the accident but not only survived it, she blames herself for it. She was once a good student but she doesn't care any more. She's alienated her best friend and has even started popping pills.
And then Ember goes to Trinity Forest. It's a place that the people from her town stay away from because so many people have disappeared there. She meets some people who seem nice, live in an amazing house, and want her to stay. It seems too good to be true…and it is. When she wants to leave, she finds out that she's not allowed to and the gate that she entered to get onto the property no longer exists.
Jennifer Alsever does a good job making the reader feel what Ember is going through. There were times I thought she was being immature but then I remembered she's just in high school. She's young! The narrator, Moira Todd, also does well portraying Ember and has good timing and a good singing voice.
Ember Burning is a scary young adult book with a touch of romance and several damaged characters. It could actually end with book one but I'm glad there are more books in the series. In fact, I'm getting ready to listen to the next book and look forward to seeing what is going to happen.
Tell us about the process of turning your book into an audiobook.

As an avid audiobook fan, I knew when I finished my trilogy that I wanted my books to be an audiobook. But finding the right voice was going to be key. I went into ACX, Audible's back-end system for authors, and I listened to dozens of sample narrators until I found Moira Todd, an actress in Oregon. I wrote her an email and said, 'You are Ember!' She had a gorgeous voice, youthful with the perfect amount of snark and authenticity plus, I didn't know it at the time, but she could sing. Working with Moira has been a dream, as she sent me samples along the way, and I ate the chapters up as we went.

Was a possible audiobook recording something you were conscious of while writing?

No. While I was writing, I was conscious only of the voice on the page. I was fully engrossed in the logistics of the writing and pacing and ensuring readers could see what I saw in my mind's eye.

How did you select your narrator?

I listened to Moira's sample on ACX, the backend of Audible, and loved her voice. She had a youthful voice that exhibited the kind of intellect, angst, snark, strength and sweetness of my main character Ember. When I heard her audition, I emailed her saying "You are Ember!"

How closely did you work with your narrator before and during the recording process?

Moira gave me periodic updates on her editing and chapters as she finished them. We collaborated, but really, Moira just nailed it with no revision requests on my part.

Did you give them any pronunciation tips or special insight into the characters?

I didn't give her insight into characters– nothing more than what was on the page. I gave her some pronunciation tips when asked, places and names and some weird Egyptian words.

Were there any real life inspirations behind your writing?

I drew on my experiences walking around the real-life town of Leadville and the scenery of the Colorado mountains where I live, plus took nuggets of scenery from my past visits to Utah, California and L.A. I also peppered in small bits and pieces of real stories from people gathered and heard over the years. To get into the teen head, I invited a group of seniors at a local high school for pizza when I was writing the book, and I listened to them talk. I got a lot of good perspective and a few nuggets of stories from them. They were so generous with their stories and time. I wouldn't have been able to do it without them. The general plot, too, is taken from real-life theories from crazy websites about the Annunaki, energy vortexes and Egyptian mysticism. I did a lot of research and drew on interviews with people who had experienced what Ember did– mainly a friend who lost her parents as a teen.

How do you manage to avoid burn-out? What do you do to maintain your enthusiasm for writing?

When I get stuck, I give myself time and space to do something else. I hike, read, ski, watch smart TV shows or I write other things. I don't feel like I honestly can get burned from writing. I was obsessed with my story and it just flowed out of my fingers. It's my most favorite thing, outside of my family and friends.

Are you an audiobook listener? What about the audiobook format appeals to you?

I am an audiobook listener for sure. As a slow reader, I love listening to a book while I get other things done, whether it's chores around the house, a long drive or a hike. I am very picky about the narrator of the books I consume, and the voice can make it or break it for me. I'd listened to enough YA books that had similar voices or tones I liked, and I knew Moira would be perfect for my series. She had a voice I personally could enjoy hearing for hours.

Is there a particular part of this story that you feel is more resonating in the audiobook performance than in the book format?

Ember is a singer-song writer, and so that was a challenge for me to write lyrics to songs. Some of the lyrics had a loose tune in my head but not really. It was so fun to hear Moira take the lyrics, make a song and then sing it in the audio recording. She has a beautiful singing voice.

What do you say to those who view listening to audiobooks as "cheating" or as inferior to "real reading"?

I say a story is a story, heard or read. People say they don't have time to read. So if listening is an easier way to dive into a imaginary story without sitting in front a screen, then go for it.

In your opinion, what are the pros and cons of writing a stand-alone novel vs. writing a series?

Pros of a series: You have more time to develop a storyline and a character, and you can fall more deeply into that world. People can binge your books just like they can binge watch TV.

Pros of standalone: You're done with one and can dig into another entirely new idea next.

Cons of a series: Some people hate series and so maybe they read one book and may grumble about having to read another two to find out all the answers. It's harder to market the other books in the series because they're a continuation of the story so you end up having to tout your first book over and over, when you really might be proud of the writing or the story in the second and third too.

Cons of standalone: Sometimes, it can be hard to get everything you want in the book and it feels rushed. As a reader and an author, you're sad to leave those characters behind and close the book to move on to the next idea.

Have any of your characters ever appeared in your dreams?

The genesis of my book came from a dream. I was running through a forest, but I wasn't myself. I was someone else. I came to a gate, went inside and met three of my characters, Tre, Lilly and Zoe, and after spending time there, they whispered how I could never go home, despite the world spinning forward on the outside.

When I woke up, I told my son about the dream because it was so vivid and striking to me, and he told me to turn it into a novel. So I did.
x
x
with Author Jennifer Alsever
Waffle fries or curly fries?

Curly fries for sure. They were my downfall in college.
GIF with a hard g or soft g?

Hard G. Though it's enough of a conundrum I try to avoid saying the word out loud.
Fantasy or science-fiction?

Sci-fi. I don't like reading about queens and goblins, and must prefer to consider aliens and future tech worlds. I actually love contemporary with a little twist of magic.
Superman or Batman?

Batman for sure. Though he would probably get on my nerves after awhile with that voice.
Text message or call?

I unfortunately prefer text messages because I like to get to the point quickly.
Pancakes or waffles?

Waffles because they're not something I'd make at home. Making me hungry as I answer this.
Doctor Who or the Walking Dead?

Meh to both. Walking Dead is beloved by so many people but it's too gruesome for me and a little depressing. Dr. Who is a little too old-school.
TV Shows or movies?

Depends. I'm loving some Netflix and Amazon originals right now, and I appreciate the thoughtful character development you can do with a show. But I am always a fan of a good movie.
Facebook or Twitter?

Facebook. Twitter feels very impersonal to me.
Alice in Wonderland or Robinson Crusoe?

Alice in Wonderland! One fantasy I do like.
Being too warm or too cold?

I am always too cold. Hands, feet. I wear a puffy coat when I work during the winter. Isn't that weird?
Netflix or Hulu?

Netflix. I've been a loyal Netflixer since the days of DVDs 15 years ago. They almost lost me with their crappy online offerings– until they started developing their own killer content.
Work Hard or Play Hard?

I like both. I love what I do, so it doesn't feel like work. But you got to get out and enjoy life since it's flying by too fast.
Passenger or Driver?

Passenger for sure. I love writing in the car while my husband drives. Naps. Those are good too.
Amusement Park or Day at the Beach?

Beach. Gotta get your nature.
Honesty or Other's Feelings?

Not sure I get this one, but I'm all about honesty. I'm an open book.
Movie at Home or Movie at the Theater?

I love the theater. Popcorn. Gotta get my popcorn.
x
x

BOOK ONE
Jun. 24th:
Jun. 25th:
Jun. 26th:
Jun. 27th:
Jun. 28th:
Jun. 29th:
Jun. 30th:
BOOK TWO
Jul. 1st:
Jul. 2nd:
Jul. 3rd:
Jul. 4th:
Jul. 5th:
Jul. 6th:
Jul. 7th:
x
x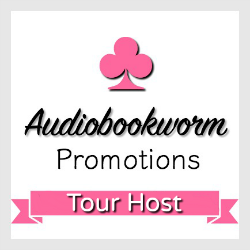 ➜Sign up as a host here