x
x
Author: Nanci Rathbun
Narrator: Kieren Calland Metts
Series: Angelina Bonaparte Mysteries, Book 1
Publisher: Dark Chocolate Press LLC
Released: Nov. 17, 2017
Length: 9 hours 17 minutes
Genre: Modern Detective; Mystery

x
x
x
x
x

A murdered mistress. An accused mob boss. Can two detectives put their differences aside to find the real killer?

Angelina Bonaparte is starting from square one. After a messy divorce, the middle-aged librarian put down her books and picked up a new gig as a private investigator. When a mob boss heads to jail for his mistress' murder, she has no issue with the womanizing scumbag rotting in prison. But when the suspect's pregnant wife swears his innocence, Angelina can't find it in her heart to refuse the case.

Already reluctant to get involved, her frustration grows when she's forced to work alongside Ted Wukowski, a homicide detective who thinks a crime scene is no place for a woman. In the search for clues along the mistress' long record of broken hearts and promises, Angelina's natural charm is the perfect complement to her temporary partner's take-no-prisoners interrogation style. And before long, she and Ted can feel their grudging respect transform into an undeniable attraction.

To solve the case and catch the murderer, the PI and the cop must learn to trust each other completely before an innocent man goes to jail for a crime he didn't commit…

Truth Kills is the first book in the suspenseful Angelina Bonaparte Mysteries series. If you like fierce female detectives, unlikely partners, and nail-biting whodunits, then you'll love Nanci Rathbun's gripping crime thriller.

Buy Truth Kills today, and ride along with a hard-hitting detective who's not afraid to reinvent herself!


xxxx
x
x
x

Nanci Rathbun is a lifelong reader of mysteries – historical, contemporary, futuristic, paranormal, hard-boiled, cozy … you can find them all on her bookshelves. She brings logic and planning to her writing from a background as an IT project manager, and attention to characters and dialog from her second career as a Congregationalist minister.
Nanci grew up an Army brat, living in Germany, France and Korea, as well as several states in the U.S. After her dad retired from the service, the family settled in Milwaukee, Wisconsin. There, Nanci raised her daughter and son, while working at AT&T. She never expected to move, but when her second grandchild was on the way, she wanted to be closer. One of her greatest joys is hearing her three granddaughters shout 'Nana' when she comes in their front door in Fort Collins, Colorado.
Nanci's Maltipoo, Teeny, and she now live in Wellington, Colorado. No matter where she makes her home, she will always be a Green Bay Packers fan.
x
x
x

Kieren Calland Metts is addicted to audiobooks. She has almost 1,000 in her Audible.com library and has listened to most of them! She tends toward mysteries of all kinds, especially cozies, and YA dystopia.
She grew up a diplomat brat, traveling to tours in Baghdad, Iraq; and Kabul, Afghanistan. After several more moves in the U.S., the family settled in Ohio.
Kieren has a background in copy editing, book & newspaper design, and web production; adores arts and crafts; and has a weakness for fluffy orange kitties.
x
x
x

x
x

I received this audiobook as part of my participation in a blog tour with Audiobookworm Promotions. The tour is being sponsored by Nanci Rathbun. The gifting of this audiobook did not affect my opinion of it.
Truth Kills is a cozy mystery in which the lead character is not your typical one. Angelina Bonaparte is a in her fifties, is divorced, has grown children, and is a PI. She doesn't need a man but doesn't want to spend the rest of her life alone either. She has a "bozo" ex-husband and there's a touch of romance with another man or two in this book that makes the story even more interesting.
The mystery in Truth Kills is pretty cut and dried and there aren't any big surprises. It's still an enjoyable read (or listen) because of the author's humor and the character's views on life. Being her age, I can identify with her well. The other characters are memorable and many of them aren't what I'd consider "normal." Her friends are quirky but the other people Angelina meets on the case have some warped views. 
The narrator has a nice voice to listen to and did a good job with flow and timing. I was also able to distinguish between the different people and enjoyed a couple of her accents.
I enjoyed listening to Truth Kills and I'm looking forward to starting the next book in the Angelina Bonaparte series, Cash Kills, hopefully tomorrow!
From Author Nanci Rathbun
Even Fictional Characters Need a Home
Have you heard the old joke about the husband who comes home late one night, opens the bedroom closet and finds a half-dressed man hiding there? "What are you doing in my closet?" the husband asks. "Everybody's gotta be somewhere," the man answers.
It's a groaner, but its silliness holds a kernel of truth. Everybody does have to be somewhere, even fictional characters. I find it hard to relate to a character, unless I can place him or her in a setting. Consider Miss Marple ambling along the village streets of St. Mary Mead, Dr. Zhivago riding across the frozen Russian landscape, or Jane Eyre scuttling through the dark and dreary rooms of Thornfield Hall. Would they be as alive, as compelling, if their environments were not compellingly described? Not to me. So when I decided to set the first Angelina Bonaparte mystery, Truth Kills, in Milwaukee, Wisconsin (I qualify this with the state because a taxi driver in the deep South once wondered if that was in Hawaii!), I found it natural to include local landmarks in the story.
Every private investigator relies on sources for information. Angie schedules a meeting with a possible insider informant at Blu, the cocktail lounge at the top of a landmark downtown hotel. She tells the reader: "The Pfister is an old Milwaukee gem, an 1890s Victorian built of local stone and graced with bright red awnings on the sidewalk level. Inside, a permanent art display decorates the walls of the five-star hotel. The builder, Guido Pfister, was a German immigrant who envisioned a 'palace for the people.' Guido died before the building was completed, but his son Charles finished the father's dream. Even today, guests claim they can see the portly, well-dressed Charles patrolling the halls."
And what's a good PI mystery without a homicide cop insisting that there's no place in a murder investigation for an amateur – especially a female. When Angie and Detective Wukowski get into an argument while sharing a cup of coffee at Ma Fischer's the owner, George, pockets their bill and asks them to leave. "As I walked out, embarrassed by the attention and longing to get to the car, I heard George pull Wukowski aside. 'Women, they can be very irritating, no? But it does no good to lose your temper. You are the man, you must be in control of yourself. No?' I smiled all the way to the car.
When there are murders, there are bodies that require last rites. Angie gets ready for Elisa Morano's funeral in Truth Kills: "The service was slated for eleven at the Church of the Gesu. Known locally simply as Gesu, the 1890s French Gothic stone structure sits in the midst of the Marquette University campus on Wisconsin Avenue. Parking is fierce there, so I slid the Miata into a paid lot and walked five blocks to the church. The day was fine, and during the short stroll, I tried to reassure myself that it would be years before people would be walking to my funeral. Of course, Elisa's age denied the security of that belief."
The people in my mystery series inhabit a place and time that I take great care to make real in the stories because, without that, the narrative seems flat and the characters without substance. P.D. James, whose iconic Adam Dalgliesh series sets a very high standard, wrote this in Talking About Detective Fiction: "Place, after all, is where the characters play out their tragicomedies, and it is only if the action is firmly rooted in a physical reality that we can enter fully into their world." Welcome to the world of Angelina Bonaparte!
x
x
x

x
x
x
x
x

BOOK ONE
Oct. 16th:
Bound 4 Escape
The Book Junkie Reads . . .

Oct. 17th:
Dab of Darkness Book Reviews
A Page to Turn
Hall Ways Blog

Oct. 18th:
Turning Another Page
Sefina Hawke's Books
Oct. 19th:
2 Girls and A Book
Lynn's Romance Enthusiasm
T's Stuff
Oct. 20th:
Writers N Authors
The Book Addict's Reviews
Page Princess

Oct. 21st:
Book Addict
Jazzy Book Reviews
Oct. 22nd:
Lilly's Book World
Blätterflüstern
BOOK TWO
Oct. 23rd:
The Book Junkie Reads . . .
Lynn's Romance Enthusiasm

Oct. 24th:
Dab of Darkness Book Reviews
A Page to Turn

Oct. 25th:
Bound 4 Escape
Blätterflüstern

Oct. 26th:
Jazzy Book Reviews

Oct. 27th:
2 Girls and A Book
Turning Another Page
Page Princess

Oct. 28th:
Writers N Authors
Book Addict
T's Stuff

Oct. 29th:
Lilly's Book World
The Book Addict's Reviews
Hall Ways Blog

BOOK THREE
Oct. 30th:
Dab of Darkness Book Reviews
The Book Junkie Reads . . .

Oct. 31st:
Jazzy Book Reviews
A Page to Turn

Nov. 1st:
Turning Another Page

Nov. 2nd:
2 Girls and A Book

Nov. 3rd:
Writers N Authors
Book Addict
Page Princess
T's Stuff

Nov. 4th:
Bound 4 Escape
Lynn's Romance Enthusiasm

Nov. 5th:
Lilly's Book World
The Book Addict's Reviews
Blätterflüstern
Hall Ways Blog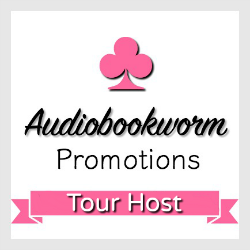 ➜Sign up as a host here