x
x
Author: Nanci Rathbun
Narrator: Kieren Calland Metts
Series: Angelina Bonaparte Mysteries, Book 2
Publisher: Dark Chocolate Press LLC
Released: Apr. 24, 2018
Length: 9 hours 40 minutes
Genre: Modern Detective; Mystery
x


x
A double murder. A mysterious inheritance. One PI is about to follow the money all the way into a den of thieves…

After surviving a bullet, Angelina Bonaparte was certain she could handle any case that came her way. But when her next client walks through the door with an unexplainable seven-figure inheritance after the death of her parents, the private investigator wonders if she's in over her head. After all, when she visits her client's family attorney, Angelina discovers yet another bloody crime scene.

With the help of her new flame, Angelina follows the clues into an underworld of war-plundered artifacts, stolen treasures, and deadly consequences. As their last lead grows colder, the PI must catch the killer before an endless cycle of murderous greed gets her client killed.

Cash Kills is the second book in the suspenseful Angelina Bonaparte Mysteries series. If you like hard-as-painted-nails female detectives, historical mysteries, and twists and turns you won't see coming, then you'll love Nanci Rathbun's loaded crime thriller.

Buy Cash Kills to follow the money trail to a sassy, suspenseful mystery today!
x


x
x
x

Nanci Rathbun is a lifelong reader of mysteries – historical, contemporary, futuristic, paranormal, hard-boiled, cozy … you can find them all on her bookshelves. She brings logic and planning to her writing from a background as an IT project manager, and attention to characters and dialog from her second career as a Congregationalist minister.
Nanci grew up an Army brat, living in Germany, France and Korea, as well as several states in the U.S. After her dad retired from the service, the family settled in Milwaukee, Wisconsin. There, Nanci raised her daughter and son, while working at AT&T. She never expected to move, but when her second grandchild was on the way, she wanted to be closer. One of her greatest joys is hearing her three granddaughters shout 'Nana' when she comes in their front door in Fort Collins, Colorado.
Nanci's Maltipoo, Teeny, and she now live in Wellington, Colorado. No matter where she makes her home, she will always be a Green Bay Packers fan.
x
x
x

Kieren Calland Metts is addicted to audiobooks. She has almost 1,000 in her Audible.com library and has listened to most of them! She tends toward mysteries of all kinds, especially cozies, and YA dystopia.
She grew up a diplomat brat, traveling to tours in Baghdad, Iraq; and Kabul, Afghanistan. After several more moves in the U.S., the family settled in Ohio.
Kieren has a background in copy editing, book & newspaper design, and web production; adores arts and crafts; and has a weakness for fluffy orange kitties.
x
x
x

x
x
x

Q&A With Narrator Kieren Calland Metts
A lot of narrators seem to have a background in theatre. Is that something you think is essential to a successful narration career?

No, I don't think it's essential. But then that might be because I don't have a background in theatre, hah. I have had vocal training and sang for many years, so I understand how important it is to breathe properly and take care of my voice. All that aside, the most important thing is to be able to tell an engaging tale.

Are you an audiobook listener? What about the audiobook format appeals to you?

Oh yes! I'm edging toward 1,000 titles in my Audible account and I've even listened to most of them! I enjoy the freedom to do other things while listening to a book — gardening, cleaning and, especially, heading out on a road trip.

What about this title compelled you to audition as narrator?

I was drawn immediately to the main character, Angelina Bonaparte. She's feisty 50-something private investigator who has great taste in clothes and cars — and a sexy boyfriend, too. I kinda want to BE Angie.

How closely do you prefer to work with authors?

I love to work with authors — the book is their baby, after all, and I want to make sure my performance reflects their thinking when they wrote it.

Who are your "accent inspirations"?

I have a list of narrators who I think do great accents and sometimes I listen to excerpts of their work several times, absorbing the effect. Interestingly, the best accents to my ear are very light — mostly just a hint to highlight a character's personality and distinguish them from other characters.

How did you decide how each character should sound in this title?

Angie is closest to my natural voice. I chose a low but slightly intense voice for Wukowski because he's a taciturn, troubled guy. His partner tends to be a little hyper, so I went with a higher, faster tone for him. Angie's aunt is a little older and pious, so I gave her softer, slightly shaky voice.

Do you read reviews for your audiobooks?

I do read them. So far, I've found most of them very helpful and have made changes in my performances after reading criticisms of things such as my character voices or pacing.

What do you say to those who view listening to audiobooks as "cheating" or as inferior to "real reading"?

First, I tell them to think about folks who have limited or no sight. Are they cheating or not "really" reading? Besides, the performance simply adds another layer to the experience.
x
x

BOOK ONE
Oct. 16th:
Bound 4 Escape
The Book Junkie Reads . . .

Oct. 17th:
Dab of Darkness Book Reviews
A Page to Turn
Hall Ways Blog

Oct. 18th:
Turning Another Page
Sefina Hawke's Books
Oct. 19th:
2 Girls and A Book
Lynn's Romance Enthusiasm
T's Stuff
Oct. 20th:
Writers N Authors
The Book Addict's Reviews
Page Princess

Oct. 21st:
Book Addict
Jazzy Book Reviews
Oct. 22nd:
Lilly's Book World
Blätterflüstern
BOOK TWO
Oct. 23rd:
The Book Junkie Reads . . .
Lynn's Romance Enthusiasm

Oct. 24th:
Dab of Darkness Book Reviews
A Page to Turn

Oct. 25th:
Bound 4 Escape
Blätterflüstern

Oct. 26th:
Jazzy Book Reviews

Oct. 27th:
2 Girls and A Book
Turning Another Page
Page Princess

Oct. 28th:
Writers N Authors
Book Addict
T's Stuff

Oct. 29th:
Lilly's Book World
The Book Addict's Reviews
Hall Ways Blog

BOOK THREE
Oct. 30th:
Dab of Darkness Book Reviews
The Book Junkie Reads . . .

Oct. 31st:
Jazzy Book Reviews
A Page to Turn

Nov. 1st:
Turning Another Page

Nov. 2nd:
2 Girls and A Book

Nov. 3rd:
Writers N Authors
Book Addict
Page Princess
T's Stuff

Nov. 4th:
Bound 4 Escape
Lynn's Romance Enthusiasm

Nov. 5th:
Lilly's Book World
The Book Addict's Reviews
Blätterflüstern
Hall Ways Blog
x
x
x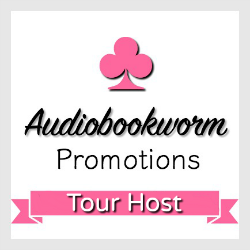 ➜Sign up as a host here