Author: AJ Eversley
Narrators: Chelsea Stephens, Steve Campbell
Length: 8 hours and 13 minutes
Series:

The Watcher Series, Book 1
Publisher: Author AJ Eversley
Released: Oct. 6, 2018
Genre: Science Fiction; Young Adult


"I knew I was not alone. They would never leave until every last one of us was gone."

Sawyer Russo has sworn to protect humanity, and as a Watcher she's done just that. But the Bots and Carbons that took her city are evolving, and they start picking the Watchers off one by one. One last rescue mission will change everything. When someone betrays them, the line between friend and foe is no longer easily drawn.

Sawyer made a vow, and she will fulfill it, even if it means ending the person who deceived them, no matter who it might be.

It all comes down to one choice…

Who can she save?

And who does she have to let go?




AJ Eversley is the author of the WATCHER series. A true north Canadian girl, AJ currently lives in Central Alberta with her husband and dog. When she's not writing, she can be found binge watching Harry Potter, quoting various movies in every day conversation, and eating copious amounts of candy.

Chelsea Stephens has a long time love and appreciation for the performing arts, with experience in on-stage acting, singing and voice over. Her love for reading books and the pursuit of the story led her to narration. She enjoys unfolding characters and bringing listeners into new worlds. Chelsea is an experienced voice actor with a talent for mystery, fantasy and YA novels. She's a mom to a gaggle of young ones living in the Midwest with her lumbersexual husband.
*One and the same as Avery Reid.

My first priority as a voice-over artist is to convey your thoughts and ideas in an entertaining and insightful manner; not distracting from your message, but enhancing your words. It is my personal goal to help your audience engage with the text in an immersive and memorable way.
As a techie with a passion for performance and a love of the written word, the voice-over industry called to me. I am now fortunate enough to be living my dream of audiobook narration from my home studio, in Calgary, AB, Canada.

I received this audiobook as part of my participation in a blog tour with Audiobookworm Promotions. The tour is being sponsored by AJ Eversley. The gifting of this audiobook did not affect my opinion of it.
I read Watcher last year and it was a book I could have read again so when I had the chance to listen to the audiobook, I was thrilled. 
It's after World War III and Sawyer is a Watcher, one of a team that watches for and kills Bots and Carbons in the devastated city of Cytos. Bots used to serve people but suddenly turned on them. Carbons are more like humans than robots and are more difficult to kill than Bots. The Watchers also try to rescue people who are stranded in other parts of the city.
The Watchers live in a self-sufficient bunker with hundreds of other people. Sawyer has lost her parents and learned that it's best to not get too close to others so that she won't be hurt. That's easier said than done. When they found her, Kyle took her under his wing and trained her to be a Watcher so he's like a big brother to her. Then they rescue some people and one of them, Kenzie, takes her breath away. She tries to deny the attraction between them but will she be able to hold out?
When things suddenly start to fall apart, Sawyer finds out that everyone has secrets and she knows that she's going to have to rethink who she trusts or if she should ever trust anyone.
I like AJ Eversley's writing style and her characters are complex and well developed. The narrators did a great job with timing, inflection, and character voices. I especially like that there was one narrator for Sawyer's chapters and one for Kenzie's chapters.
Watcher is full of action, heartbreak, loss, twists, and betrayal. If you like The Hunger Games or The Divergent series you'll like The Watcher series.
Giveaway: Signed Paperbacks of the Watcher Trilogy

Nov. 19th:
Nov. 20th:
Nov. 21st:
Nov. 22nd:
Nov. 23rd:
Nov. 24th:
Nov. 25th: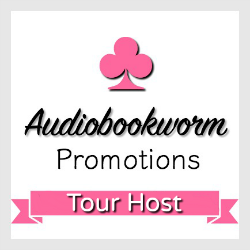 ➜Sign up as a host here